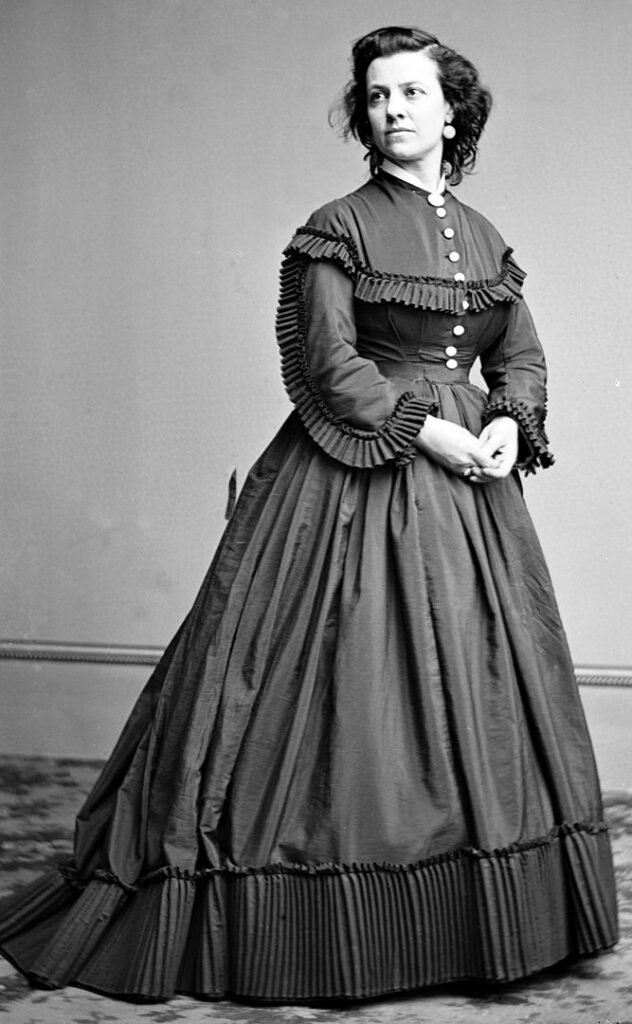 The future Pauline Cushman was born as Harriet Wood on June 10, 1833 in New Orleans, Louisiana. As a young child Harriet and her family relocated to Michigan for business purposes, her father operating a trading post. At the age of eighteen and seeking new adventures she traveled to New York City to become a stage actress while taking the name Pauline Cushman.
She would travel back to the south performing in theater where she met and married her husband, Charles Dickinson. When the Civil War broke out, Dickinson joined the Union army as a musician and died of illness in 1862. Returning to the stage after his death, Pauline was performing in Louisville, Kentucky in 1863 when approached by Confederate sympathizers proposing she toast Jefferson Davis after one of her performances for a payment of $350.
Pauline approached Union officers concerning the offer and they not only suggested she do it but employed her as a spy for the Union cause.
Through the summer of 1863 Pauline spent time moving behind the Confederate lines of General Braxton Bragg's army where she gathered valuable information. Eventually she was detained for questioning, escaped and recaptured by the Confederates. Sentenced to hang for her activities, she awaited her fate in prison where her health deteriorated. When the Confederates evacuated Shelbyville, Tennessee they left Pauline behind. Too well known to be of any service to the Union the "Spy of the Cumberland" as she was often called retired from secret service activities.
For her service to the Union she was awarded a rank of Brevet Major in the Union Army by General James Garfield and confirmed rank by President Abraham Lincoln.
She returned to the stage as Major Pauline Cushman later that year telling the tales of her spy activities for the Union and continued to do so for many years. Her travels eventually took her out West where she spent the latter part of her life in Arizona and California.
In her declining health Pauline became addicted to alcohol and pain medicine and at the age of 60 on December 2, 1893 she was found deceased from an overdose of morphine in her lodging house. Major Pauline Cushman is buried in the officers section of the Presidio Cemetery in San Francisco, California.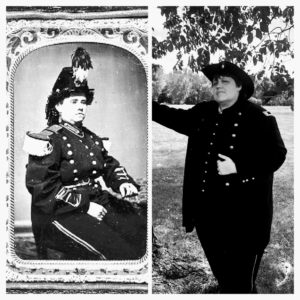 MJ Henion
Major Pauline Cushman is portrayed by MJ Henion. A student of history all her life, her interest in the Civil War began as a child after receiving the book Lee and Grant at Appomattox by MacKinlay Kantor as a gift.
She is a member of the Capital District Civil War Roundtable, Gettysburg Foundation and American Battlefield Trust.
MJ holds a degree in sports medicine health/wellness and resides in Delmar, NY with her two dogs. She works in primary care while enjoying Civil War history, photography and watching her sports teams US Army Black Knights, Syracuse University, NY Giants and the NY Yankees.
Major Cushman may be contacted at [email protected].