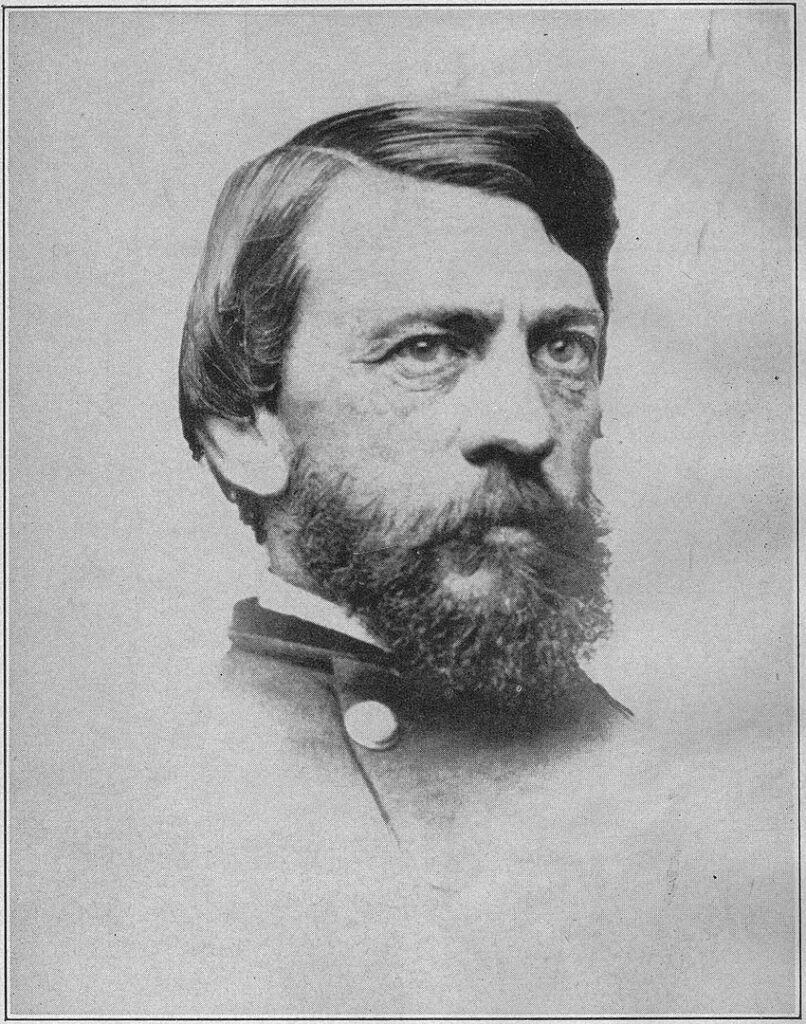 Jonathan Letterman was born in 1824. He graduated from Jefferson Medical College in Philadelphia in 1849 and assumed the rank of assistant surgeon in the Army Medical Department that same year. From 1849 until 1861, Letterman served on various military campaigns against Native American tribes in Florida, Minnesota, New Mexico, and California.
With the beginning of the Civil War in 1861, Letterman was assigned to the Army of the Potomac and was eventually named medical director of the entire army in June 1862, with the rank of major. After it took over a week to remove the wounded from the battlefield at Second Manassas, Letterman was given free range by General George McClellan to do whatever was needed to revamp the poor medical services that the men received in the field.
Before Letterman's innovations, wounded men were often left to fend for themselves. Unless carried off the field by a comrade, or one of the regimental musicians doubling as a stretcher bearer, a wounded soldier could lie for days suffering from exposure and thirst. Letterman started the very first Ambulance Corps, training men to act as stretcher bearers and operate wagons to pick up the wounded and bring them to field dressing stations. He also instituted the concept of triage for treatment of the casualties.
Letterman developed an evacuation system that consisted of:
A Field Dressing Station – located on or next to the battlefield where medical personnel would apply the initial dressings and tourniquets to wounds.
A Movable Field Hospital – located close to the battlefield, usually in homes or barns, where emergency surgery could be performed and additional treatment given.
A Base Hospital – Located away from the battlefield and providing facilities for the long term treatment of patients.
The success of the Ambulance Corps was proven at the battles of Antietam, Fredericksburg, , and the battle of Gettysburg, which tested Letterman's system to the extreme. It proved a great success, saving thousands of soldiers' lives. In March of 1864, the system was officially adopted for the U.S. Army by an Act of Congress.
After serving a brief period as Inspector of Hospitals, Letterman resigned from the army in December 1864. He moved to San Francisco where he served as coroner from 1867 to 1872, and published his memoirs, Medical Recollections of the Army of the Potomac.
Letterman died in 1872. He was buried in Arlington National Cemetery where his gravestone honors the man "who brought order and efficiency in to the Medical Service and who was the originator of modern methods of medical organization in armies."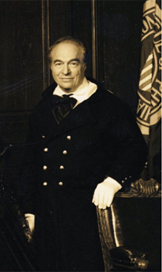 Dr. Randall Krakauer
Dr. Krakauer was born in 1949 and was educated at Rensselaer Polytechnic Institute (BS), Albany Medical College (MD 1972) and Rutgers (MBA 1988). His clinical training in Internal Medicine and Rheumatology was taken at the University of Minnesota Hospitals; the National Institutes of Health and Massachusetts General Hospital/Harvard Medical School in 1972-1977. He is Board Certified in Internal Medicine and Rheumatology and Professor of Medicine at Seton Hall Graduate School of Medicine where he served as Chairman of the Rheumatology Department from 1985 until 1997. He practiced Rheumatology for over 20 years, and has over 75 publications in Medicine, Health Policy and Medical Management, and currently serves as Chief Medical Officer for Medicare for Aetna. He has made significant contributions in the area of management of Advanced Illness and Chronic Illness, and serves on national policy organizations in this area.
Dr. Krakauer has had a lifelong interest in History, including Medical History, and including some of his publications. He has portrayed Dr. Letterman at the Union League's annual Civil War Ball for several years. He has travelled to, and toured, the Gettysburg battlefield with Pulitzer Prize winning Civil War historian James McPherson with whom he has discussed Dr. Letterman's contributions. Dr. Letterman's significant contributions were at the intersection of medicine and population management; an area in which Dr. Krakauer currently works.
Dr. Krakauer lives in Princeton Junction, New Jersey with his wife, Marcia (Miki), and has three children and two grand children.
Randall Krakauer can be contacted at [email protected].