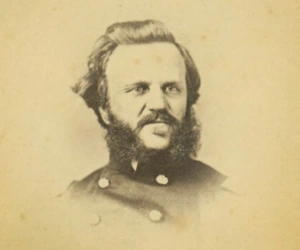 Born: 1821, Oxford, CT
Died: 1900, Ansonia, CT
Pre-War Profession: Graduated Yale College 1846, admitted to practice law, member of the Connecticut Legislature 1860-1862.
War Service: August 1862 Lt. Col. 20th Connecticut Vol. Infy. At Chancellorsville, Gettysburg and Lookout Mountain; March 1864 promoted to Col. 29th Conn. Vol. Infy, Colored Troops, served in the Carolinas and Richmond-Petersburg siege.
Post War Career: Attorney in private practice.
James S. Connery
James S. (Jim) Connery, a resident of Shelton, CT, is a member of the Housatonic Civil War Roundtable and a recent addition to the Confederation of Union Generals.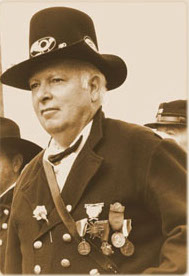 In addition to his work as a CPA for the last forty years, Jim also has been serving as a Licensed Battlefield Guide in the Gettysburg National Military Park for the last ten years. He currently holds the positions of Secretary/Treasurer of the Wooster-Russell Camp #22 and Junior Vice Commander of the Department of Connecticut, Sons of Union Veterans of the Civil War. Additionally, he is chairing a non-profit corporation whose mission is to create a Civil War monument in Shelton.
With this love of history which has blossomed in the last twenty years, Jim makes himself available for speaking engagements, either as a battlefield guide or as Col. Wooster, to civic groups, roundtables, reenactments or other history related events. Should your group be interested in an appearance, he can be reached at [email protected].