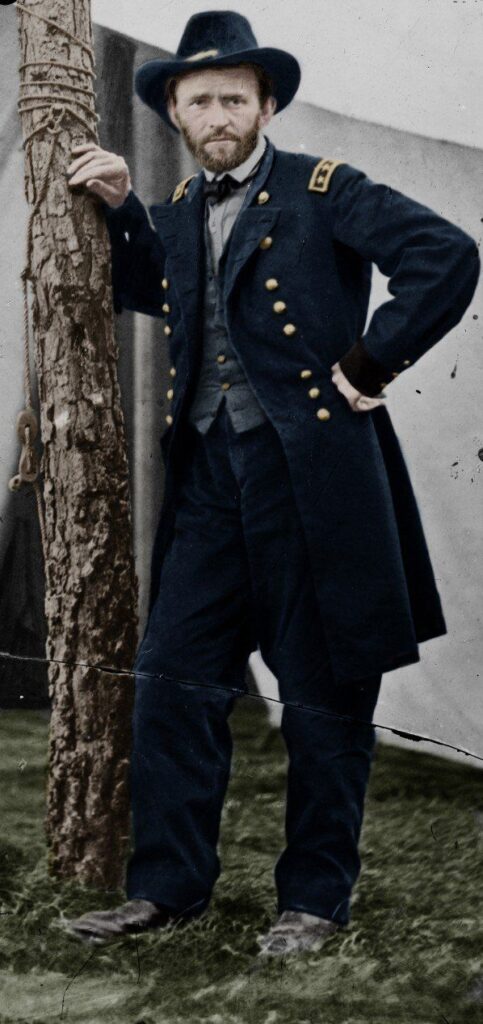 Born April 27, 1822, Ulysses S. Grant remains one of America's least appreciated historical figures but one of the most relevant to today.
Anyone can find inspiration in the story of how a quiet young man rose from obscurity to leader of victorious armies and our nation's eighteenth president. And in a time committed to forming a more perfect union, Grant offers an unparalleled example of achievement and service to his country.
Grant graduated from West Point in 1843, ranking in the middle of his class. Posted to Jefferson Barracks near St. Louis, Grant met Julia Dent, whom he would marry. But first, Grant fought in every major battle of the Mexican War, displaying ingenuity and courage under fire, qualities that would stand him well later as commander in the Civil War.
Meanwhile, after the end of the Mexican War in 1848, Grant endured lonely frontier posts on the Pacific Coast. Missing his family, and possibly struggling with alcohol, Grant resigned from the army in 1854.
During five years in civilian life living with Julia's family near St. Louis, Grant experienced little success as a farmer, rent collector, and firewood merchant. During this time he owned, but soon freed a single enslaved man, William Jones. Failing to thrive in Missouri, Grant prevailed on his father for help, and wound up in his least favorite job, clerk at the family's leather goods store in Galena, IL, where he lived for about a year.
After Confederates fired on Fort Sumter in April 1861, Grant reentered military service, rising quickly to command troops in the Western Theater of the Civil War. There, he won major victories at Forts Henry and Donelson, Shiloh, and the campaign that has been called Grant's masterpiece, Vicksburg. After a final major victory in the West at Chattanooga, Grant was called to Washington by President Lincoln, who in March 1864 promoted Grant to lieutenant general, the first to hold that rank since George Washington, and top commander of all Union forces.
Grant moved his headquarters to Virginia, leading to the battles there which brought the war to a close: the Wilderness, Spotsylvania, Cold Harbor, the siege of Petersburg, and finally, the Appomattox campaign, which ended in the surrender of General Lee's Army of Northern Virginia at the town of Appomattox Court House in April 1865.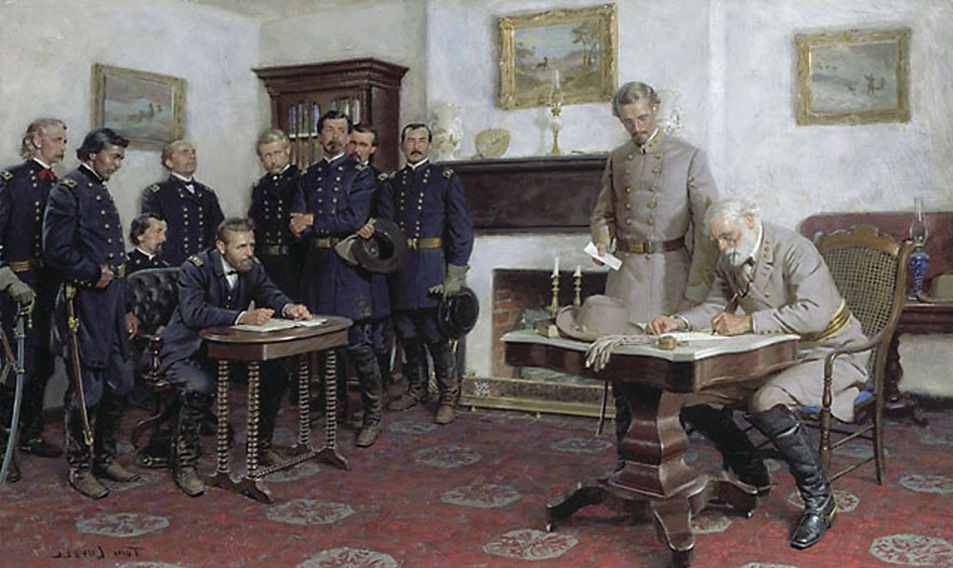 Grant won the Civil War not just through superior men and materiel but through battlefield genius. After the war, Grant oversaw Reconstruction under President Andrew Johnson and then, in 1868 successfully ran for president himself. Grant was reelected in 1872. Though marred by the corruption endemic to American society in the overheated post-war economy of the Gilded Age, Grant's presidency was a unique time of hope and promise for freedom and civil rights not seen again until the following century.
After his presidency, Ulysses and Julia took a trip around the world where they were showered with adulation, a sign of respect not only for the United States, as Grant himself said, but also for the accomplishments of the man who saved that nation, helped end slavery, and reconciled warring sections.
Finally, decades of heavy cigar smoking caught up with Grant, bringing his death from throat cancer in July 1885. The memoirs he completed only days before his death are considered among the great works of American literature.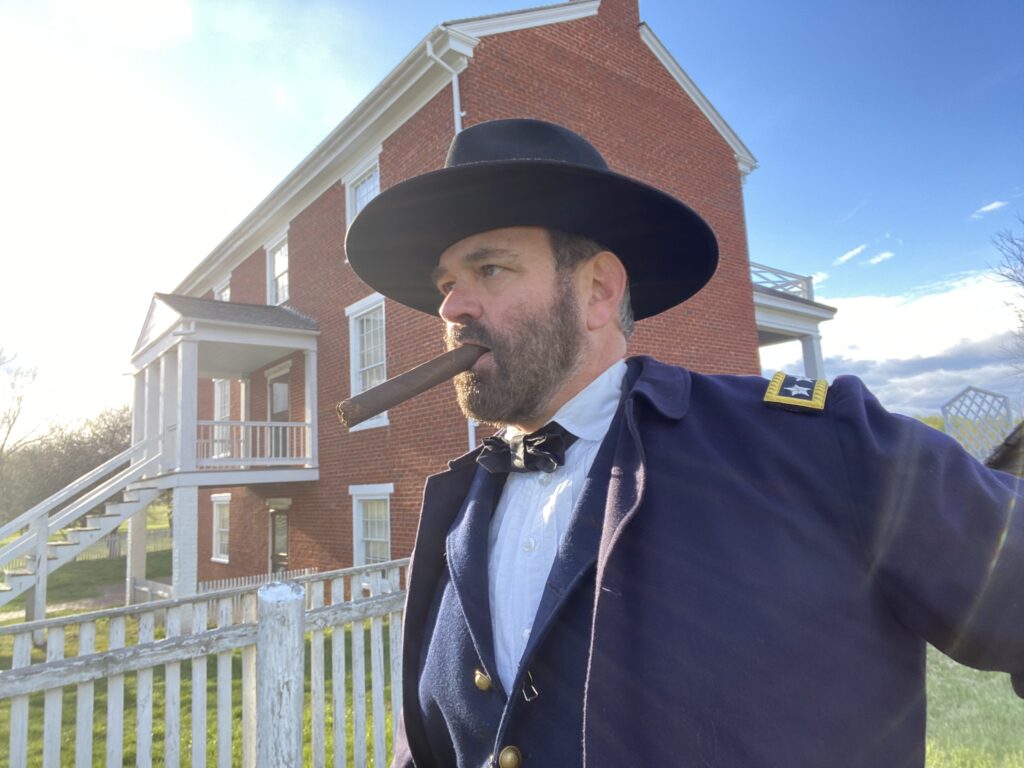 Erik Curren
Like other interpreters, Erik talks about Grant's life before, during and after the Civil War, where he focuses on Grant's battlefield strategy and stirring stories of Grant's great battles.
While many Grant interpreters limit their scope to covering battle tactics and personalities in uniform, Erik also brings a new emphasis on Grant's connections to slavery, civil rights and race as well as Grant's role in national politics, both during and after the war, whether in uniform or in the White House.
Erik has appeared as General Grant with other COUG members in Gettysburg and on his own at such sites as Grant's Headquarters at City Point in Virginia, the Union League Club of Philadelphia and the American Civil War Museum in Richmond, Virginia. He launched a website to mark the bicentennial of Grant's birth in 2020 at USGrant200.com.