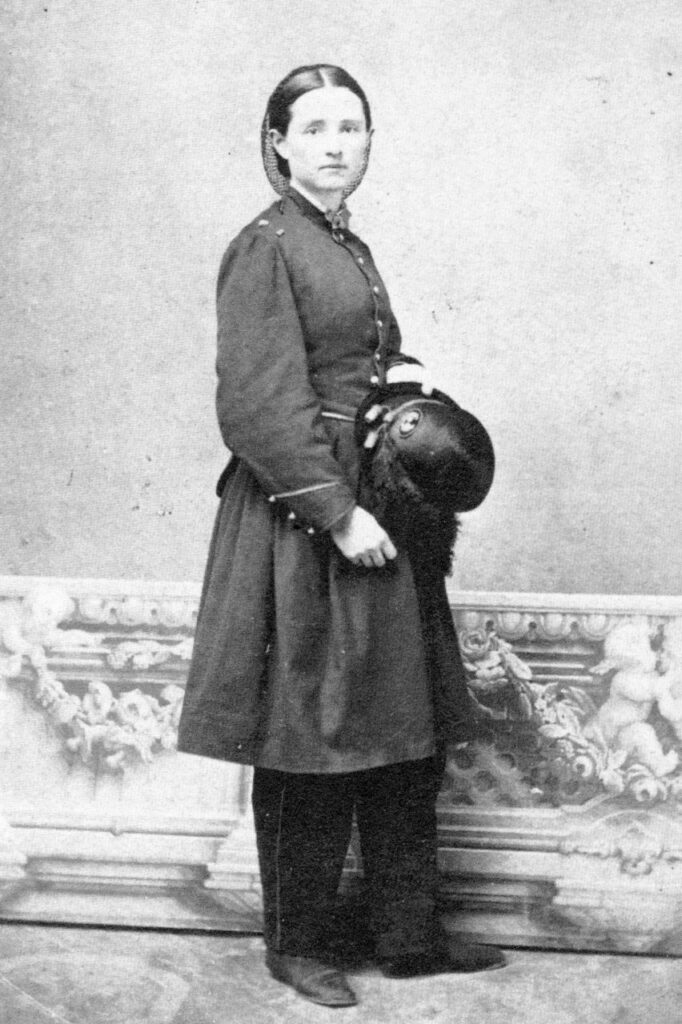 Dr. Walker was a strong, opinionated, and outspoken female physician, women's rights activist, Civil War veteran, and the only woman to have been awarded the Medal of Honor.
She was born November 26, 1832 in Oswego, New York. She was raised in a very liberal family that believed in the equality of women. She strongly identified with her father and his progressive beliefs. Her notorious views that women should dress in loose garments and wear pants were initiated by her father. She was totally supported by her family in her pursuit of a medical degree. She graduated from Syracuse Medical College at the top of her class in 1855. She had a brief, disastrous marriage to a fellow physician and spent 10 years attempting to get a divorce because of his adulterous relationships.
Because of her patriotism and love of humanity, she volunteered, soon after the Civil War began, to work as a physician at the Patent Office Hospital in Washington City. She struggled to be recognized as a competent physician, rejected by both male physicians and female nurses. In 1862 she went to New York City for additional training at the New York Hygeio-Therapeutic College. After graduation she went directly to the battlefield to work as an unpaid surgeon. She treated the wounded during the battles at Warrenton and Fredericksburg. She aggressively pursued getting the same army commission that was given to all male surgeons working on the battlefield, and repeatedly petitioned the War Department and President Lincoln. In 1863 she went back to Washington City and organized the Relief Association of Washington which provided safe housing and care for women and children who were visiting their wounded love ones in the hospitals. In 1864 General George Thomas bravely gave her a contract as assistant surgeon for the 52nd Ohio Infantry in the Army of the Cumberland. However, being a woman, she still was not given a commission. She was sent to Gordon's Mills, Tennessee, where she treated soldiers, and at considerable risk traveled far into the countryside to treat civilians. In August 1864 she was captured as a spy by the Confederates. She was imprisoned at Castle Thunder in Richmond for 4 months. At the time of her release she lost nearly half her weight and half of her vision. She then accepted a contract as medical director of a women's prison in Louisville, Kentucky and then as a supervisor of a Refugee Home in Tennessee. She left government service in June 1865. In January 1866, President Johnson awarded her the Medal of Honor for her meritorious service both in the field; in hospitals; and for the hardships she endured as a POW.
After the war, she lectured both abroad and throughout the states about her experiences during the war; dress reform; temperance; and women's rights. She was frequently in Washington, relentlessly petitioning the government to award pensions for herself and for all the women who served during the war. She actively participated in the Women's Suffragette Movement but was never accepted by the other female reformers. They rejected her radical masculine dress. She was also against any amendment to give women the right to vote, since she firmly believed that women already had that right guaranteed in the Constitution. She wrote two controversial books about women's health and equality, but continually struggled to earn a living throughout the last years of her life. Her Medal of Honor was withdrawn in 1917 because of a change in criteria that required actual conflict with the enemy. She refused to relinquish her medal. Dr. Walker died on February 21, 1919, at age 86, and is buried in Rural Cemetery, Oswego, New York. A grandniece petitioned to have her Medal of Honor reinstated, and in 1977 President Carter posthumously re-entered her name on the Medal of Honor roll.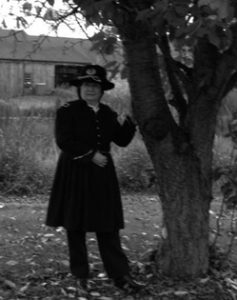 Dr. Laurel Lipshutz
Dr. Lipshutz grew up in upstate New York, in a city quite near Dr. Walker's home. She always knew she was going to be a physician. She graduated from the University of Pennsylvania and from Albany Medical College. She completed her residency in psychiatry from Johns Hopkins Hospital in 1975. She moved to Philadelphia where she married and began her career in psychiatry. She was Director of Psychiatric Inpatient Services for Pennsylvania Hospital for nearly 20 years. She is presently in full time private practice and is Professor of Psychiatry at the Perelman School of Medicine at the University of Pennsylvania. She has taught medical students and residents throughout her career and has achieved many awards for her teaching. She has been married for 39 years to her husband Robert, who portrays Colonel Edward Townsend. She has one son who is in politics and lives in New Mexico. She initially joined COUG as Mrs. Anne Townsend, the devoted wife of a Colonel Townsend. After reading a biography of Dr. Mary Walker, she immediately identified with Dr. Walker's struggles as a female physician in a male profession and her need to be an advocate for women's rights. Many of Dr. Lipshutz's experiences to gain equality were amazingly similar to Dr. Walker's, even over 120 years later. For Dr. Lipshutz, portraying Dr. Mary Walker has really been a joining of two people separated only by time.
Dr. Laurel Lipshutz can be contacted at [email protected].