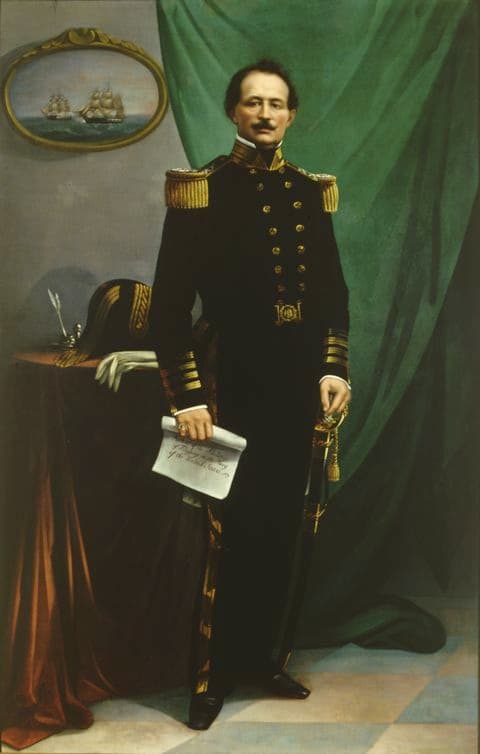 Commodore Uriah Phillips Levy was a transformative figure in the United States Navy whose decades of service spanned the age of sail to the introduction of steam-powered, armor-clad ships.
As a top ranking naval commander he spearheaded efforts to modernize the U.S. Navy leading up to the Civil War.
Levy was born April 22, 1792 in Philadelphia, Pennsylvania.
He went to sea as a cabin boy at age 10 and rose to the top rank of Commodore at age 67.
He was a brilliant and courageous sailor, combat veteran and prison-of-war during the War of 1812.
During his naval career he led key reforms including the abolition of flogging.
Throughout his career he bore the brunt of pervasive anti-Semitism and survived six court martials.
His admiration of Thomas Jefferson led him to buy and restore Monticello, and commission a sculpture of Jefferson which he donated to the nation – today standing in the U.S. Capitol's Statuary Hall (the only privately-funded statue).
In addition to his naval career he was a self-made, very wealthy New York City real estate tycoon. He used his wealth for a wide range of charitable endeavors.
Despite his strengths Levy was also brash, outspoken and combative – resulting in major fights with other officers – including one fatal duel.
He married a beautiful young woman 43 years his junior.
Ironically despite being a proud, devout Jew, Levy actively promoted Christianity.
Remaining loyal to the Union at the outbreak of the Civil War. Levy ends his career serving on two Union Navy court martial boards determining the loyalty of Navy officers.
Levy dies on March 22, 1862, just shy of age 70 and is buried at Cypress Hill Cemetery in Brooklyn, NY.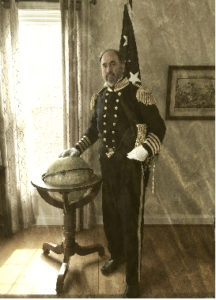 Bradford Wind Stone
Brad Stone is a Civil War enthusiast who has presented lectures on Commodore Uriah Levy and other Civil War topics at a wide variety of venues including the Gettysburg Heritage Center, the National Museum of Civil War Medicine, and the National Museum of the United States Navy at the Washington Navy Yard. Brad received a BA in Political Science from Brown University and a Master's Degree In Public Administration from Harvard University's Graduate School of Government.
He also regularly volunteers as a docent at both the National Museum of Civil War Medicine and at the USS Constellation.
Brad Stone may be reached at [email protected].