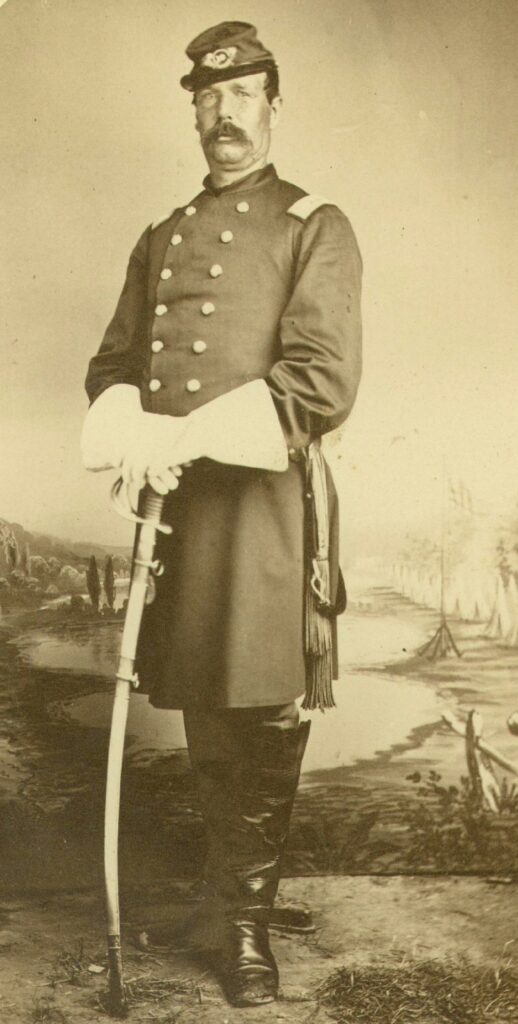 Elisha Strong Kellogg was born in 1824, in Glastonbury Connecticut, and his early love for adventure led him to service in the British Merchant Marines. While sailing off the west coast, Elisha was bitten by the gold rush bug and worked in California for a time, digging for gold riches. This didn't pan out, so he moved back to his home in Derby Conn. and began working in a tool machine shop.
In 1862, President Lincoln put out a call for 750,000 new troops. Elisha answered the call and enlisted in the 4th Conn. Infantry. Promoted to major in a short time, Elisha was dispatched to the 19th Conn. Volunteer Infantry. The 19th was assigned to garrison duty in Washington city and then transferred to the Alexandria garrison. It was in Alexandria that the 19th's Colonel fell ill and resigned from service. Their second in command refused the position, so command was offered to Kellogg. He accepted and was promoted to full Colonel. Almost immediately, now Col. Kellogg began driving his men to become a fine fighting unit. He solicited aggressively for a combat assignment and his wish was granted in 1864.
General U.S. Grant, now in overall command of all U.S. land forces, put out a need for more troops to fill his thinned ranks and continue his campaign. The 19th was re-commissioned as the 2nd Conn. Heavy Artillery by this time. Kellogg and his men were heading into combat.
On May 31, 1864, the 2nd was involved in skirmishing near Cold Harbor Va, when they suffered their first loss of two men. The next day, June 1, 1864, the 2nd Conn. the fearless Colonel. Kellogg led them in a charge against the rebel right flank.
At 800 AM, the 1,800 men of the regiment would step off on their charge against the fortified rebel positions. Colonel Kellogg, out in front, began driving his men against the works, dodging two rebel volleys. Upon taking the first line, Kellogg continued his assault against the second line. As they reached the works, the whole rebel line stood up, took aim, and opened fire. Nearly 75% of the 2nd Conn. fell dead or wounded in a matter of minutes. Colonel Kellogg, standing upon a parapet, was shot four times. Twice in the chest, and twice in the head. The gallant and fearless warrior Kellogg fell dead at the head of his men.
His body was transported to Winsted Conn. and buried in a quiet corner of the cemetery. The 2nd would fight on in numerous battles with great honor, and nobility.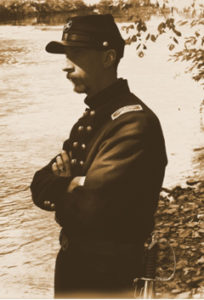 David Hejna
I am David Hejna, and have been a Living Historian for over a year, but have had a lifelong fascination with the great war.
Starting with my first trip to Gettysburg, the fascination became a lifelong journey. I'm currently living in Hanover, PA with my loving wife Elizabeth.
David Hejna can be contacted at [email protected].